Query knowledge graphs in controlled natural language with FactEngine. A typical FactEngine query looks like the below:

The documentation for FactEngine can be found at: FactEngine Documentation
Databases
The list of databases supported by FactEngine is at: FactEngine Databases
FactEngine is part of the Boston software. Choose one of the Boston products to purchase FactEngine.
Need Natural Language Queries converted to FactEngine Query Language (FEQL)?
Read how we can help you convert Natural Language Queries to FEQL to operate over your database.
More on FactEngine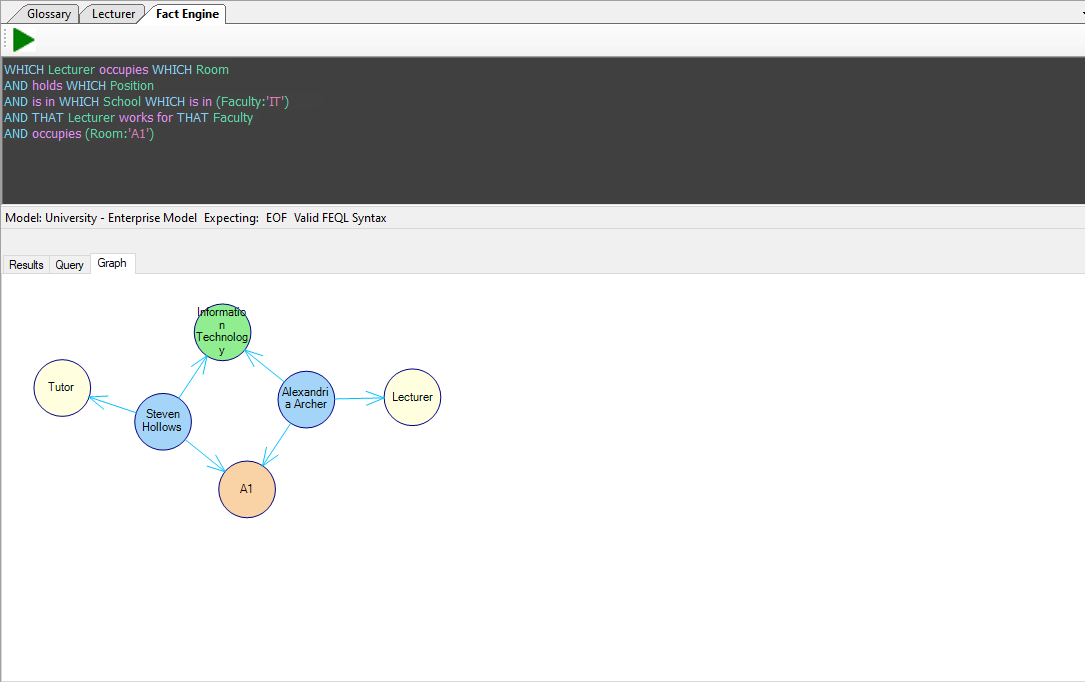 Embrace Relational Knowledge Graphs
All databases can be viewed as if a graph database or a relational database. Keep your existing database infrastructure and enjoy the best of both words with FactEngine and Boston.