Your
Knowledge
Graph,
Your
Way
With FactEngine you query any database with graph queries or your native database language*. Your knowledge graph...your way.
Viev's unique knowledge graph technology lets you keep your existing databases and query them as if they were a graph database. FactEngine is in beta release now.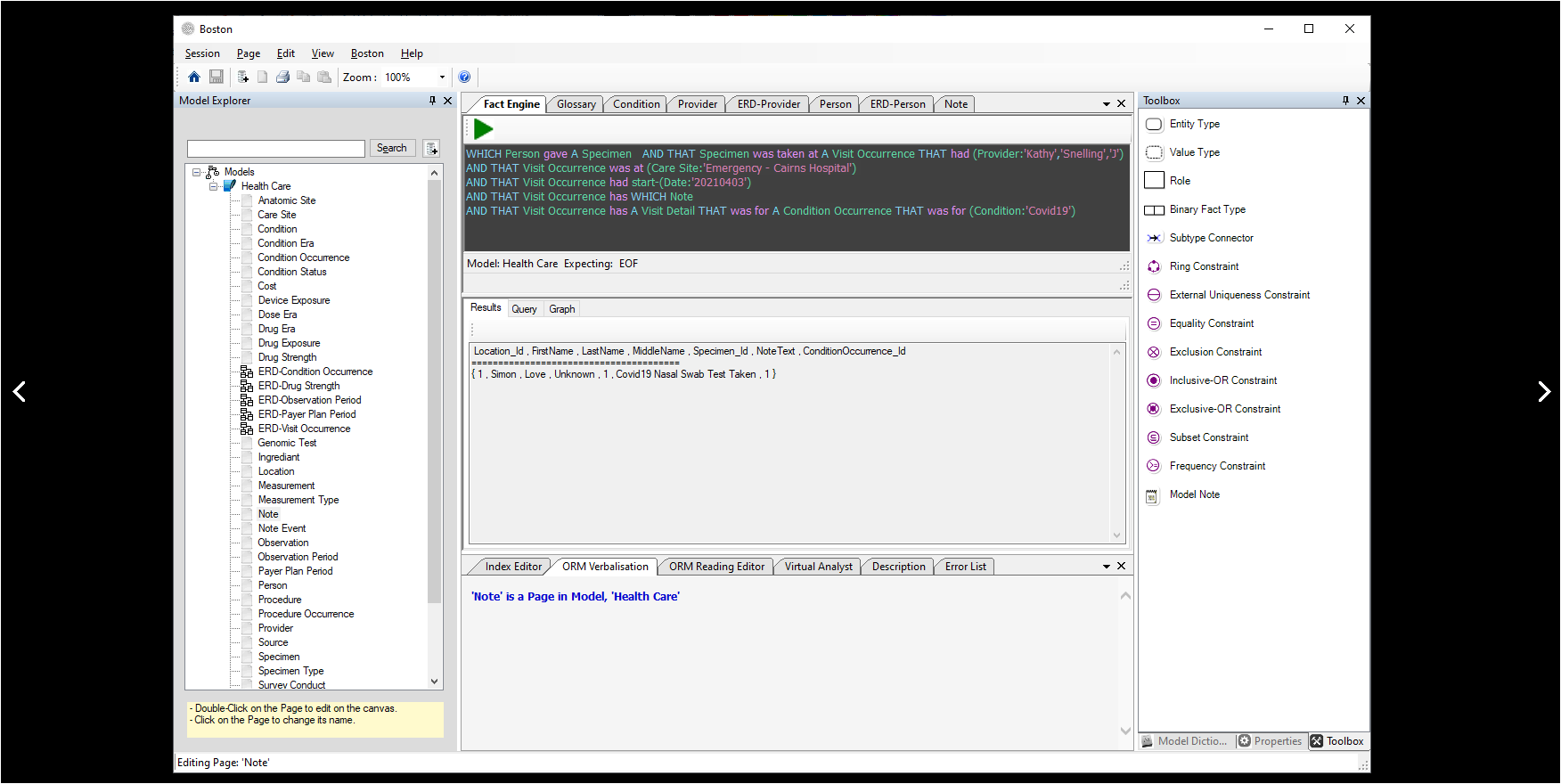 Query
your
database
in
natural
language:
 FactEngine Knowledge Language lets you perform business language queries over your database. Natural language queries are graph queries. Write graph queries over your database Read More

Natural Language Queries over your Knowledge Graph
Make
your
Data
Lake
a
Multi-model
Knowledge
Graph
With Viev's unique multi-model conceptual modelling, your database can be viewed as a graph or relational database. The choice is yours. Minimise overhead by minimising the number of databases that you need to work with. Leverage off existing techology in your current architecture. Generate data defintion script for your database from inside Boston, then use FactEngine to query your database.

Read more about FactEngine.
FactEngine is in beta release. Contact the FactEngine team for a demonstration.
* FactEngine uses one query language and an adaptor is required for each database type.