5 Business Problems Solved By FactEngine
FactEngine solves 5 business problems when considering a knowledge graph for your organisation. FactEngine lets you:
  1. Develop your enterprise model in business language. Your data lake becomes a semantic knowledge graph;
  2. View your enterprise model in different conceptual modelling languages (e.g. semantic model, object-role model, graph or relational);
  3. Create the database from the enterprise model. Generate programming code from your conceptual model;
  4. Work with multiple data lakes/databases that comprise your knowledge graph;
  5. Query your data lake with semantic graph queries. Work with multiple query languages;
1. Business Rules in Natural Language
With FactEngine your analysts capture and work with business rules in natural language.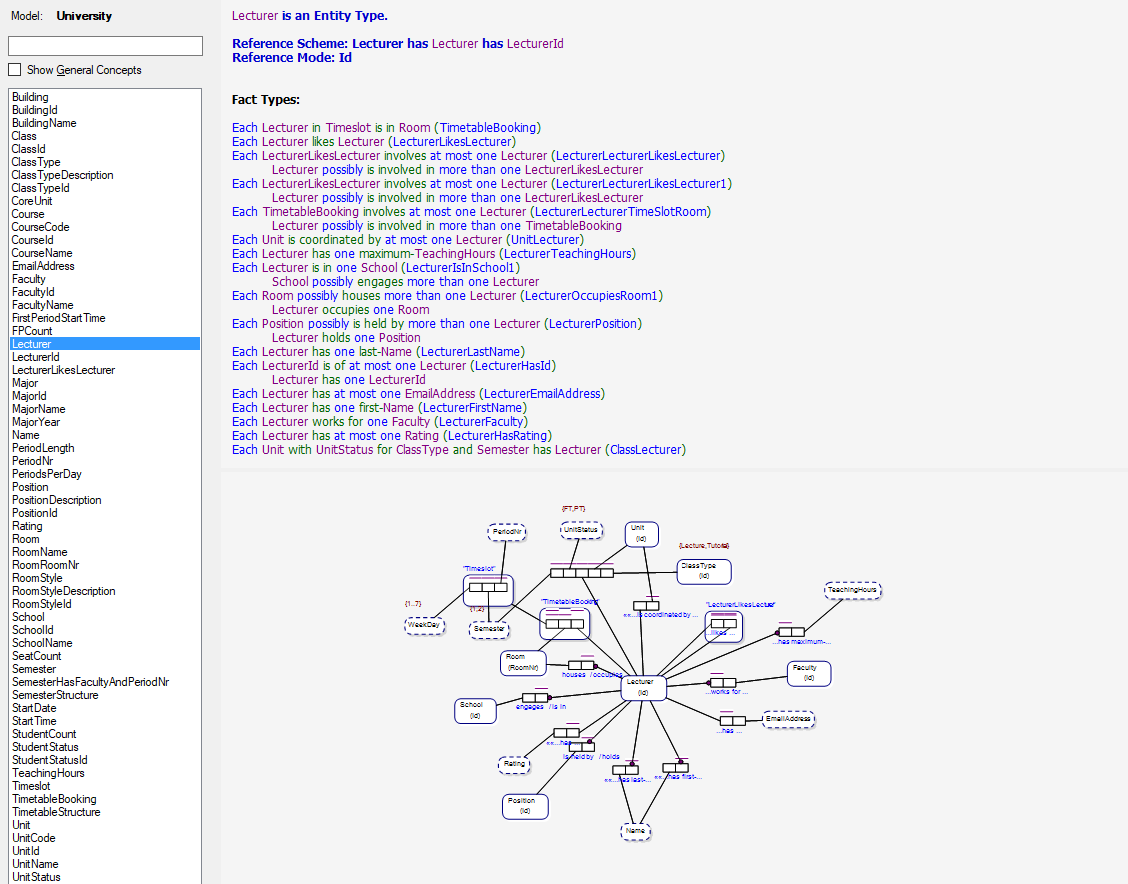 2. Viewing the same model different ways
FactEngine's unique technology allows you to view your enterprise model as a Property Graph Schema, an Entity Relationship Diagram or an Object-Role Model.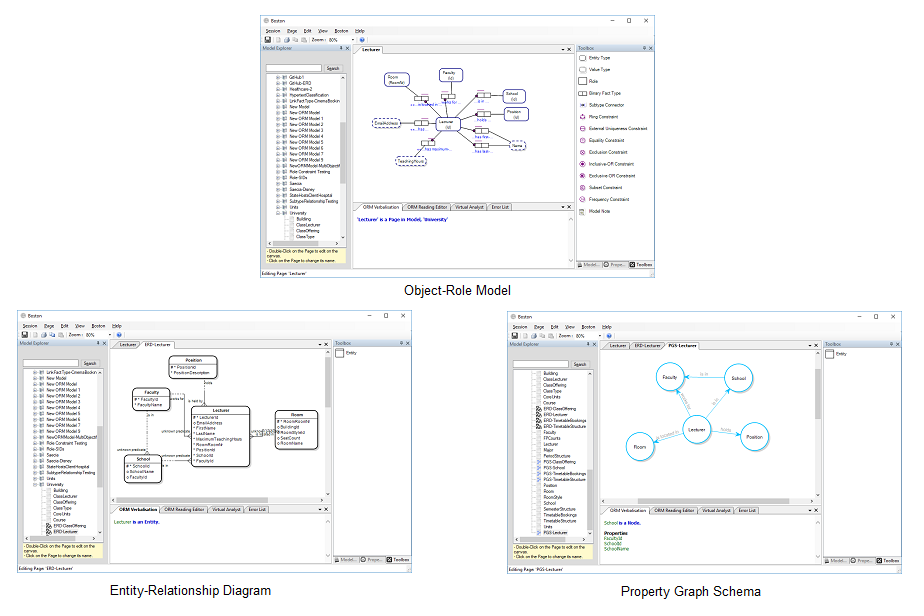 3. Creating the database from the enterprise model
FactEngine's code and database definition generator lets you export your enterprise model in the database definition language you need to create your database/s. Use the code generator to generate software code to use over your database/s.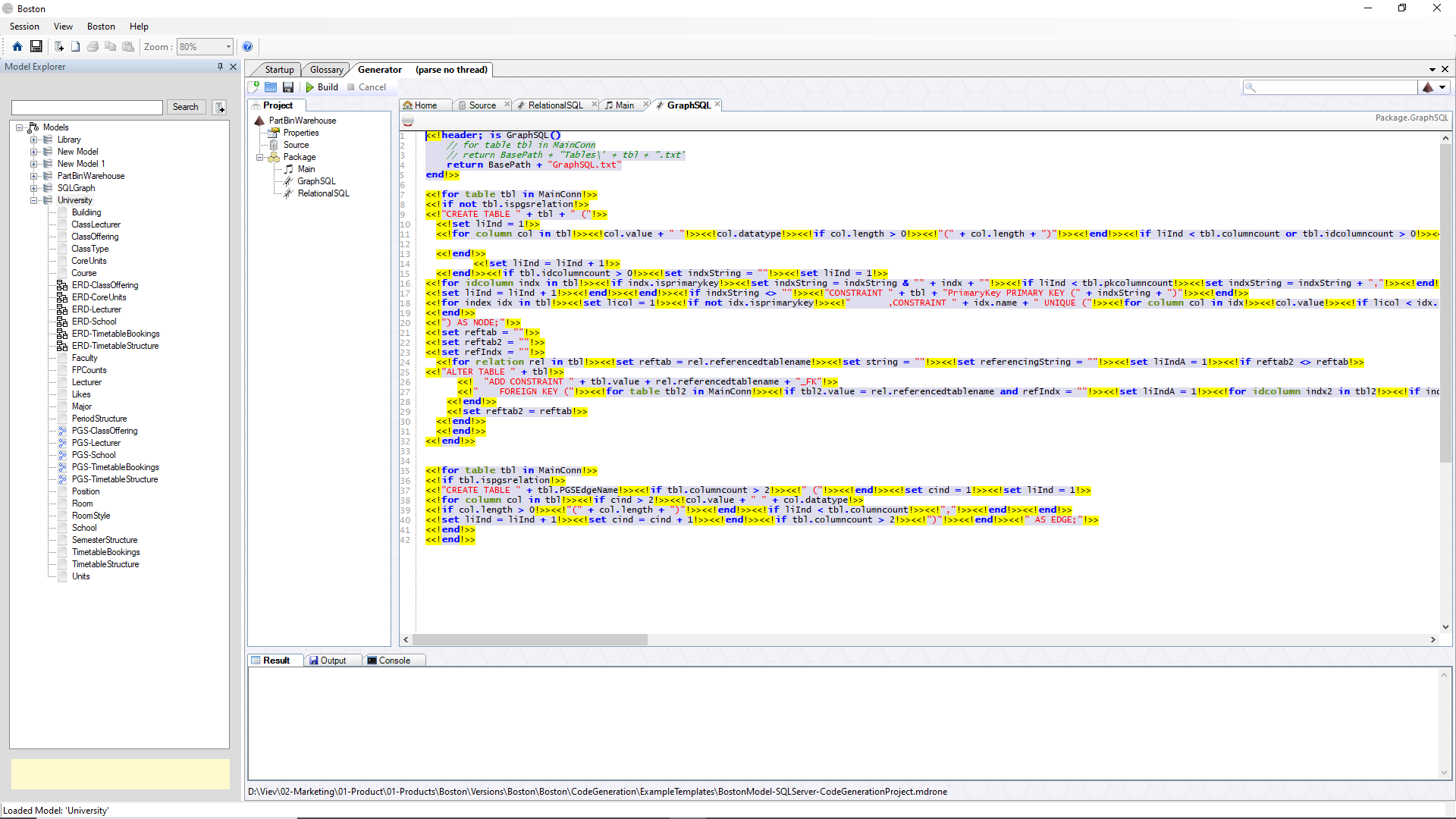 4. Working with multiple databases
FactEngine lets you work with multiple enterprise models within the one environment, regardless of the target database type. This significantly reduces cost overhead of maintaining multiple applications or cloud based environments.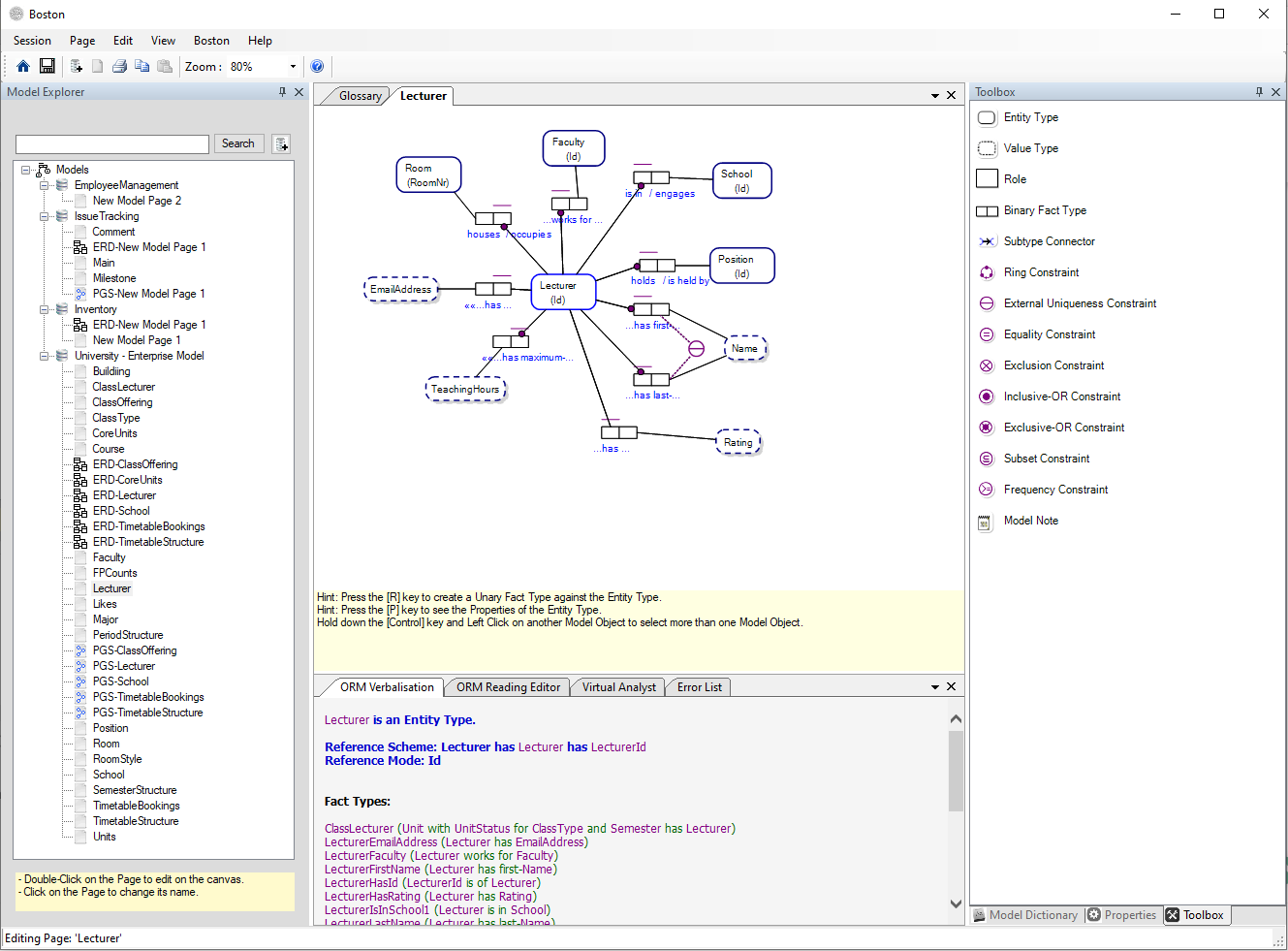 5.  Working with multiple query languages...now reduced to one
Perform graph queries and analytics over your databases in one simple language....natural language.